40lbs lighter and stronger than ever!
Matt and the team at Catalyst have been absolutely instrumental in my year-long 40 pound weight loss journey. They've always been flexible, professional and kept things interesting. I can honestly say I've always looked forward to my sessions and never been hesitant or tempted to cancel, knowing I'd be challenged and feel great. If you're considering a personal trainer and having all the normal thoughts about being self conscious or embarrassed or not coordinated enough, I can assure you that it'll all melt away in the first ten minutes and you'll get to work! My kids are now training with Catalyst as well, and as difficult as it is to motivate them, they now get ready and stay accountable without a word from me!
I have been a member of many gyms throughout my life. Some I would attend for a long period of time and others I would make the occasional appearance. In May of 2013, I had gastric bypass surgery and while I understood this was not a quick fix I had to do some work as well. Over the next several years I would lose weight and gain it back, but thankfully I never gain the 75 pounds I lost right after my surgery. About 6 to 7 months ago I took a few work trips and this is when I realized I was completely out of shape and really needed to do something. I didn't want to admit it and a friend suggested that this is something I would need help with and be accountable for, meaning I would need to get a personal trainer!!! Over the next few months I looked into a few places not happy with what I was seeing. I am a no thrills kind of person and I don't want someone who pushes product and spends less time on me. I need this to be all about me and that is what I found in Catalyst Fitness, especially with Matt. I wasn't too sure about having a male trainer but I have surprised myself and will never look back. I have been seeing Matt since November 2017 and he pushes me and pushes me. There are times I just look at him and say, "Yeah, that ain't happening!" and he looks at me and says, "Yes it is!" and guess what…he is right, I can do it. His faith and encouragement means more to me than he might realize.
In the short amount of time I have been seeing Matt I have gained strength in my knees, my self-confidence has grown, and all the while my waist has started to shrink.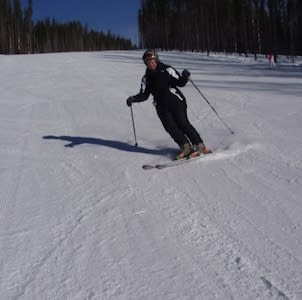 In December 2011 I began working out at Catalyst Fitness. I had made the decision to have gastric bypass surgery and my surgeon had several stipulations in agreeing to do the procedure. One of those was committing to working with a personal trainer 2-3 times/week. Starting out at 366 pounds at age 63 it seemed like an insurmountable challenge. But I followed through and am now seeing the results of that commitment. I have lost 142 pounds so far. My sleep apnea has disappeared and I no longer need a C-PAP machine. I have energy to do things I haven't done in years. I was able to go skiing for the first time in 14 years!!!! I have never been in better shape - even when I was much younger and slimmer. Through the whole process my trainer has encouraged me and pushed me to continue to improve and I appreciate every minute of my training!
*Results may vary.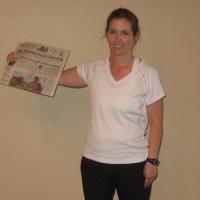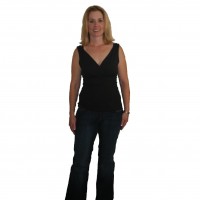 SUMMER CONTEST WINNER #2
"Catalyst Fitness and the trainers are awesome! They give me the motivation to keep going and to push myself. I love the one on one training and the customized work outs to fit my needs and goals. The support, encouragement and friendships that I have developed at Catalyst Fitness are just what I need. I enjoy my weekly appointments and look forward to them. I love working out at Catalyst Fitness and they make it easy to keep up my workout routine. I reached goals over the summer that I was not sure I could reach. I feel better than ever and love how I look. Everyone is always upbeat and positive. Thanks Catalyst!"
In six months, Sheree lost 10 lbs, 12% Body Fat, & can do 20 standard push ups
Sheree is continuing to work hard with us to maintain her amazing results. Great job Sheree!
*Results may vary.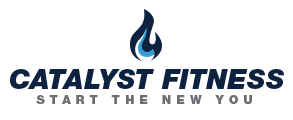 I LOVE THIS PLACE! This won't even do it justice to express how much I love coming to Catalyst Fitness. Part of me doesn't even want to write this review because I don't want let the secret out, but I'd be doing Spokanites a disservice if I didn't.
I've done spin classes, step classes, barre classes, crossfit, etc., and nothing has fit me better than Catalyst's small group training class. The max amount of people is 8, so it fits my comfort zone, perfectly. I get that 1:1 attention from the trainer without having to go to personal training. However, I mix that in, too.
Last year, I let myself go, and I needed a place to get me back on track. THIS is that place! The icing on the cake is that Matt, and the other trainers are so welcoming and friendly. Plus, they give me free chilled water and towels, and I can use their cardio equipment anytime. WIN!
If you're tired of big workout classes, but still want that 1:1 attention from a trainer - this is the class for you. I am SO glad that I took that first step to get a consultation. They've changed my life for the better, and I hope (from this review) others take advantage of that. You're really missing out if you don't.
*Results may vary.
After almost two years of working out at a nearby gym I realized I was getting bored, the equipment wasn't always available and the socializing was making workouts way too long. I met the Catalyst Staff staff about joining here. I told them I thought I was in pretty good shape (We have since laughed about that)!
He introduced me to my trainer and I am now in my second year here working out three mornings a week.
Everything has been fantastic! The environment is so positive and my trainer is so persuasive! He now has me doing cardio three or more days a week!
I am a huge fan of all the staff, especially my trainer, the facility, the intense 45 minutes workout and my personal results!
Thank you Catalyst Fitness
-Greg
*Results may vary.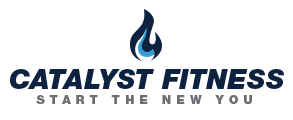 WEDDING DAY PERFECT!
"Thank you to everyone at Catalyst Fitness! They were such a supportive help while I prepared for my wedding. With the stress of working and planning my wedding, the time I spent working with Fitness Together was such a big help! I was looking for a highly personalized training experience, which was definitely delivered. I couldn't have been happier than I did with the pictures that will last me a lifetime and I will be thankful for all the encouragement and support I received." - Megan
From Aug '06 to October '06 Megan lost 4% Body Fat, and Inches that helped her feel great in her wedding dress!
*Results may vary.
BUSY MOM!
*Results may vary.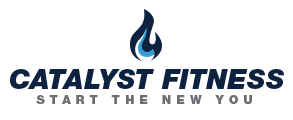 Catalyst Fitness has been my source for the best personal training programs and trainers in Spokane for over 4 years. I keep returning week after week because they simply excel at helping me meet and exceed my goals every workout! Every trainer challenges me with an incredible variation of excersises, training programs and their contagious drive to get more out of me than sometimes I think I can even deliver! Nothing beats the one on one long term personal trainer relationship like the ones at Catalyst build with me! I have made tremendous health gains under their programs and dedication to me - the client! Catalyst Fitness trainers have the passion, the experience, and the tools it takes to exceed anyone's goals! I bring it to the session - they help me leave it on the floor! Does it get any better?
Catalyst Fitness Trainers Rock!
Year 1 - complete rebuild of fitness from years of abuse...
Year 2 - muscle and tone gains that shaped a bright new future...
Year 3 - cardio vascular and toning to strip the excess
Year 4 - 23 pounds off middle section in 4 1/2 months....
Year 5 - Who knows? I expect the Six Pack or bust!
*Results may vary.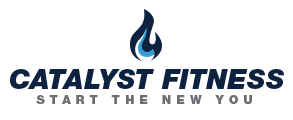 Eight months ago I had gotten to a point where I knew something had to change with my fitness. I'd been working out and dieting off and on (mostly off) for as long as I can remember. The result was always the same-the typical roller coaster weight loss. I was 42 and fat with a blood pressure problem. It was just after the holidays and I decided to start dieting and exercising yet again. I'd driven by Catalyst Fitness more times than I can count, and I finally decided to call and let someone help me for a change.
Wow, am I glad I did! The trainers at Catalyst Fitness really know their stuff. They taught me to exercise in ways I'd ever seen before. It turns out that a lot has changed since the middle school gym teacher showed me how to work out. I was really out of shape when I started and the workouts were difficult. The trainers started me at my level and made the workouts more intense as my ability improved. It's just you and the trainer, one on one in a comfortable environment with all the toys and equipment you could ever want for a workout. I've exercised with almost every trainer in the building and enjoyed working with every one of them.
Now I'm 43, down about 40 pounds and off the blood pressure pills. Calling Catalyst Fitness to get me in shape was a great move. I'm now working with a trainer 2 to 3 times a week and plan to continue even after I've met my goals. Thank you Catalyst Fitness! I couldn't do it without you.
*Results may vary.
I have been working out with my trainer Jeff Campbell for years. My first goal was to become stonger and increase my muscle tone. When I began a friend encouraged me to buy a pair of "skinny" jeans as a goal. I hated the way I looked in them then and put them aside. Recently I pulled them out, ready to pass them on to my "smaller" sister, and decided to try them on again. What a great surprise, they fit and looked good!! So encouraging to see results!
I love the one-on-one relationship with a personal trainer and Jeff pushes me and give encouragement along the way. I would recommend Catalyst Fitness to anyone wanting to invest in their health. I love it!
*Results may vary.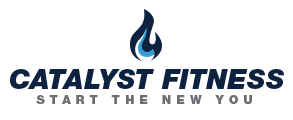 You will not find a better place to get in shape, increase energy and improve your health. Darrin is the most positive, motivating trainer I have ever had. He make every session upbeat and give you encouragement along the way. All fitness levels are represented here, so if you are looking to make a positive change in your health and fitness give Catalyst Fitness a try, you will not be disappointed!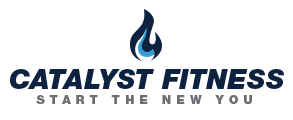 Matthew Griffith has taken me from dad bod to feeling better than ever.
Who knew being this fit would feel so good! If you're on the fence, just think about what you future self will say when you write a similar review in 9 months.
Thank you Matt!