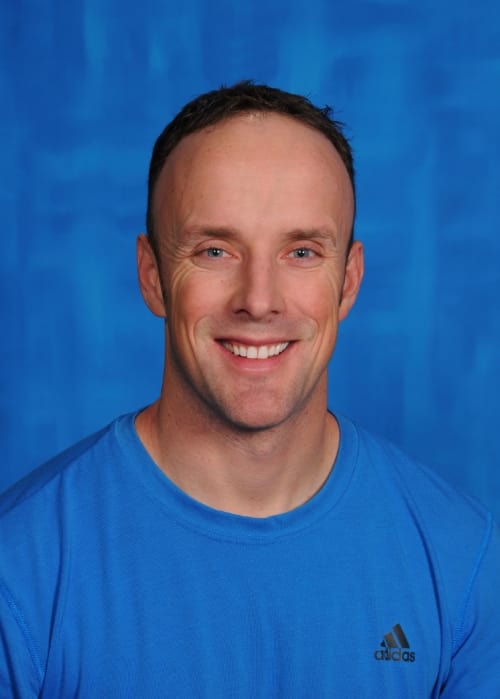 Matt Griffith

B.S. IN EXERCISE SCIENCE - EASTERN WASHINGTON UNIVERSITY

NSCA CERTIFIED STRENGTH AND CONDITIONING SPECIALIST

CERTIFIED FUNCTIONAL STRENGTH COACH

NFPT - CPT

TRX CERTIFIED
We all want to feel better, whether it's doing our daily routine or jumping into our favorite outdoor activities around Spokane and the great Inland Northwest. Unfortunately, so often when it comes down to it, you either lack the know-how, don't stick with your plan or aren't seeing the results you desire. I want you to know that whether you want to lose weight, train for your favorite sport, rehabilitate that injury or just increase your quality of life – we can help! We take time to know you and assess your personal needs and design a specific program just for you.
My favorite success story was taking an almost 40 year old dad of 8 who works from a home office and creating a fitness minded parent who not only got himself into shape, but systematically incorporated the healthy lifestyle into his family so they all enjoy skiing, fencing, a backyard obstacle course, and just a good workout. Not only that, his wife started training for triathlons after the birth of their last child and now she works harder than he does!
Fitness is for everyone, and with my 15+ years of experience, we can find a program to help you reach your best.
Be sure to check out my articles in Spokane Coeur d'Alene Living Magazine for health and fitness insights!