Semi Private Training At Catalyst Fitness Enrolling Now!
Catalyst Fitness' Semi Private Training program combines the specialized attention of meeting with a personal trainer with the fun & motivation of a small group setting!
You'll look and feel better than ever when you meet with our South Spokane personal trainers and your peers. Nobody is left behind or unattended and everyone feels motivated by the morale of working toward a like-minded fitness goal!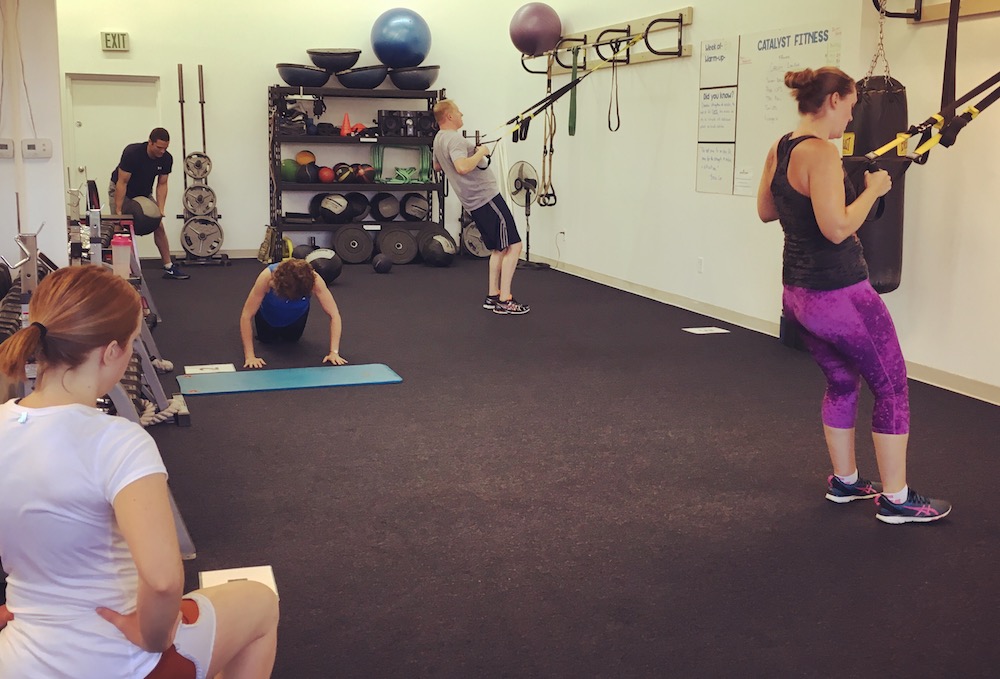 Semi Private Training In South Spokane Will Help You See Quick Results!
In a small group size of 2-3 individuals, Semi Private Training is perfect for anyone who wants extra personal attention and motivation without the price and pressure of signing up for a personal trainer.
Each person has their own unique program or a program that works for the group so you and your friends or family can reach your fitness goals together. This is perfect for couples, family members, co-workers, or friends.
Discover What It Means To Be In Great Shape!
Achieving your fitness goals has never been more attainable! Just fill out the short form on the side of this page to get started!